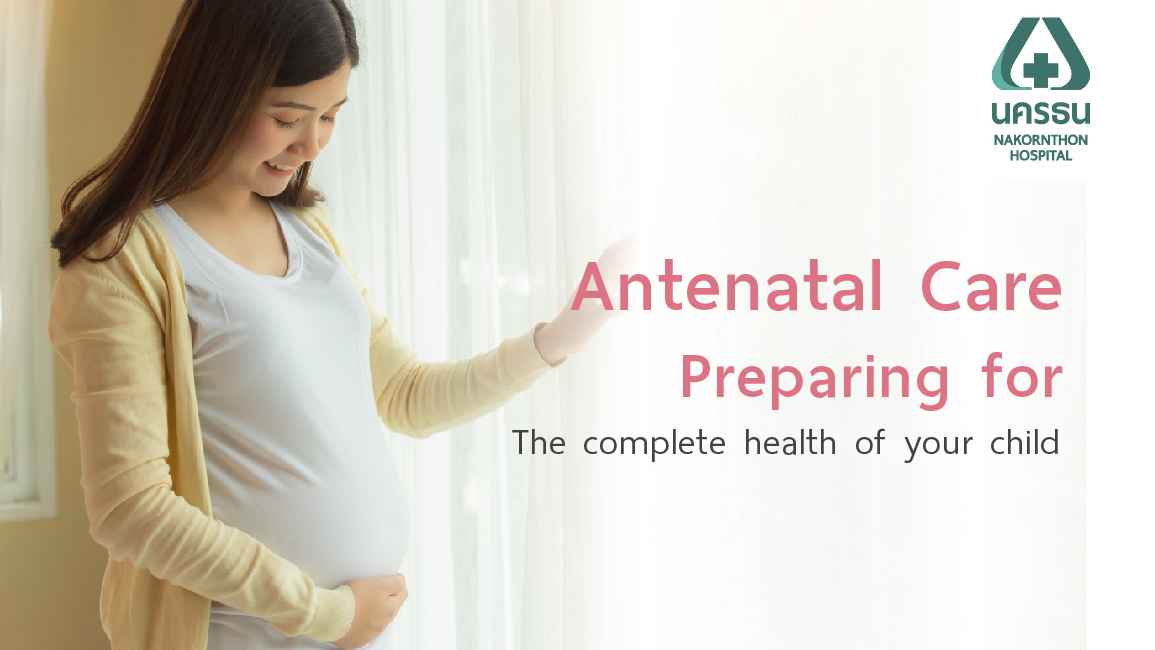 Antenatal care is important for pregnant women, and should be given early during pregnancy, ie when the pregnancy is known should not be more than 3 months after the last menstruation, to ensure the health of the baby and normal pregnancy. Until the mother safely gives birth to a child in good health. What are the procedures for antenatal care and childbirth in the hospital?
What is Antenatal Care
Antenatal care is the health care given from the onset of pregnancy until before giving birth. The mother should have regular antennal, until the last period before giving birth. Antenatal care is very important not only for the first pregnancy but for every pregnancy. The doctor will take care of the health of both mother and child, and give important advice of what should do during the pregnancy regularly. In additions, antenatal care helps the doctor in acknowledging the abnormality that can happen during pregnancy such as: gestational diabetes, epilepsy, and preeclampsia; and can give the treatment on time.
Basic Information About Antenatal Care
First antenatal care for pregnant women
Preparing for the first antenatal care the things you need to prepare are as follows
ID cards of mothers and fathers
Health history of childbirth
Congenital disease, drug allergy
Menstruation data
On the first antenatal exam, there will be a physical examination of pregnancy as follows.
Physical examination by an obstetrician
Blood tests to assess the health of the body Including various infections
Urine test and screening for gestational diabetes risk Urinary tract infection
However, on the first antenatal day you will be provided with a handbook on the procedure during pregnancy, a birth certificate, a card for the next appointment and birth programs. More information about self-care.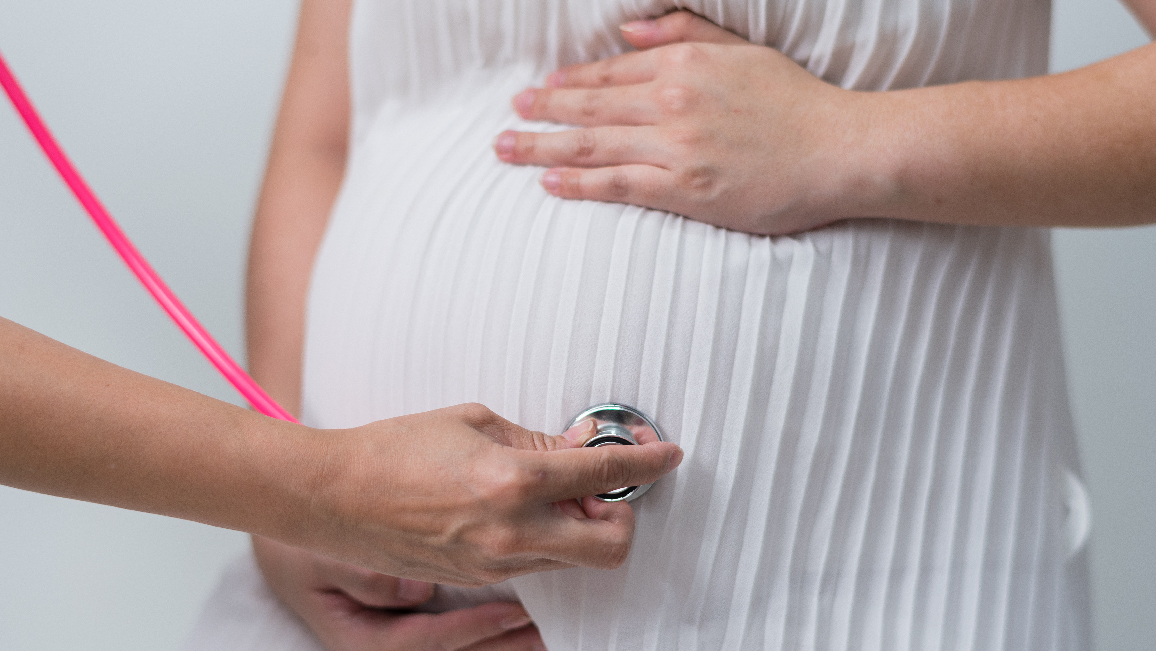 Starting Antenatal Care
For a new pregnancy that is preparing to become a mother and wondering where should you have an antenatal care with; these are your suggestions:
Choose the nearest and the most convenient place, to prepare for any emergency.
Choose the trustworthy doctor, considering from their experiences and work history.
Choose private or public hospital that suits with your needs, convenient, and budget.
Antenatal Care Appointment
Gestational Age
Pregnancy Examination Appointment
Examination Type
Less than 14 weeks
1 time / month
- urine test, blood test
- Screening for bacterial infection
15-28 weeks
1 time / month
- Blood test, diabetes screening, urine test
- amniocentesis for chromosome examination of the fetus
- 20-22 weeks for ultrasound examination To look at the sex and development of the baby
29-42 weeks
1 time / 2 weeks
- blood tests
- Fetal movements
-Get vaccinated against influenza and tetanus.
- 30 weeks choose the way of delivery (Natural delivery / caesarean section)
The Process of Preparing for Childbirth
When the delivery is due or if you have the following symptoms entering the labor period, like having labor pains every 5 minutes consecutively for 1 hour or pain along with symptoms such as walking, water flows out through the vagina in large quantities or have mucus from the vagina, come to the hospital immediately to prepare for child delivery.
To prepare for the birth certificate, be ready for the baby's name, parents national ID card, house registration and marriage certificate and present it to hospital staff.
On the day of delivery, father can enter the operating room or the delivery room, but must comply with the specified conditions and refrain from recording video and audio while in the operating room.
Examination Procedures After Childbirth
Examination Time
Examination Type
While recuperating after birth
Check the wound after childbirth (After leaving the hospital 1 week)
29-42 weeks
- Check the wound after birth
- Check amniotic fluid
- work of the uterus
- Cervical cancer screening
- Advice on contraception
Conclusion
Antenatal Care is important for every pregnant woman to ensure that both mother and child are healthy throughout their pregnancy period. In case of abnormalities happening during the pregnancy, mother and child, treatments can be given promptly by specialists. Furthermore, it is recommended that mothers receive Antenatal Care as soon as they find out they're pregnant, suggestively no more than 12 weeks from the last menstrual period.
Why must come to Nakornthon
Nakornthon's Woman Health Center offers various services for the health and safety for both mother and child : preparation for pregnancy, Antenatal Care, a safe delivery, and an efficient post-natal care by health care professional gynecologists, pediatricians, and specialized nurses.
Online Consultation
---
Article of Women Health Center