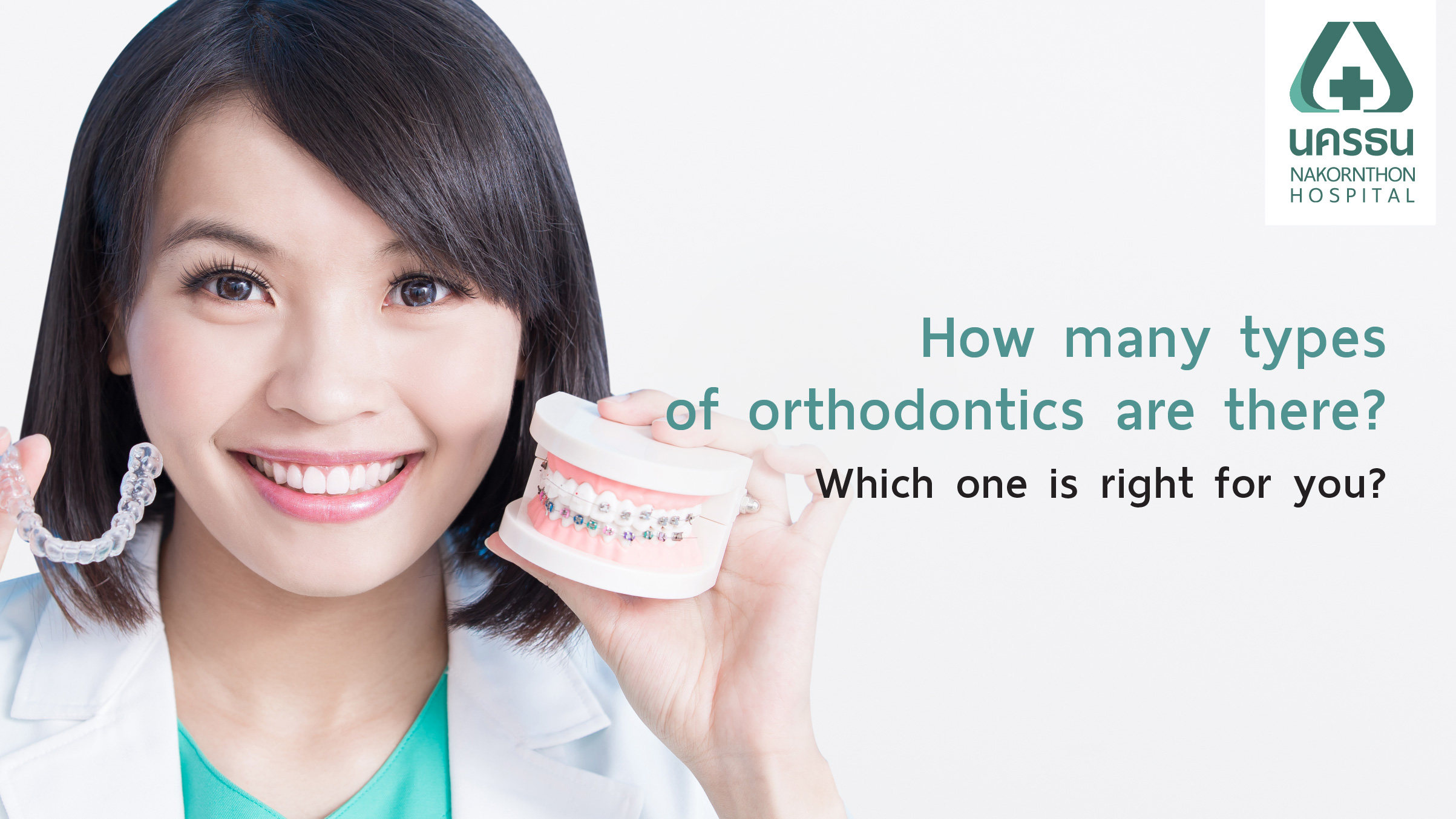 Because each person has different shapes, sizes, and teeth alignments. Including dental health problems. Many people have problems with bad teeth, protruding front teeth, crowded teeth, crooked teeth, lower teeth overlapping upper teeth and bad bite. These problems are often the main cause of unconfident smiles. This results in having an inferior personality, this could be corrected by orthodontic treatment. At present, there are many types of orthodontic treatments to choose from. Each type of orthodontic treatment can meet individual patient needs. In some cases, it may also help adjust the facial structure to be in a better face shape
Choose to read by topic:
Why orthodontics?
Orthodontics is one of the cosmetic dentistry filed that treats and corrects abnormal tooth alignment problems such as bad teeth occlusion, protruding front teeth, crowded teeth, crowded teeth, lower teeth straddling upper teeth, bad bite, including jaw that can enhance the facial contour and other factors, using tools to gradually move the teeth into the proper position by a dentist specializing in orthodontics to have a better bite efficient chewing of food easier to clean, reduce risk factors for tooth decay or gum disease and avoid tooth wear. It also helps increase self confidence with a bright smile and personality.
Types of braces
Orthodontic treatment has 2 main types, each type there will vary on the tool used to suit the patient needs as follows:
Orthodontic appliances Most common treatment that uses brackets on the teeth surface on, such as metal braces or colored rubber braces, ceramic braces, etc.
Orthodontics without tools is a removable brace, no tools need to be attached to the surface of the teeth. This type of braces is more convenient, such as Invisalign clear braces, which are clear braces that can be removed when eating or brushing.
What are the styles of braces?
Forms of orthodontic treatment are divided according to the type of orthodontic tools used. Which can be divided into 4 types:
Braces with metal tools uses metal brackets, orthodontic wires and colorful rubber O-rings to pull teeth gradually into the position your orthodontist wants. This type of orthodontic treatment is often seen as a standard basic method of treatment and has been used for a long time. Suitable for correcting all forms of abnormal tooth alignment, the rubbers can be changed every month which is required for patients to have adjustments to move the teeth position according to the treatment plan with the Orthodontics dentist, in average that would be 4 times per week. This will help to move the teeth right to the treatment plan
Orthodontics with ceramic tools is a fixed orthodontic treatment. The appearance of the tool is like the metal one. But made of tooth-colored ceramic material making it hardly visible. This is suitable for all ages who do not want their braces to be visible. Which will work with the colorful rubber O-ring to pull teeth and a silver-colored wire to move the teeth into the desired. Suitable for all types of the tooth snaggle
Braces with Damon tools are braces using Damon system brackets, these brackets have a built-in lock to lock the orthodontic wire with no rubber O-rings needed with high efficiency. There is a small hinge mechanism that is loosely attached to the wire to move the tooth. Makes the teeth not feel tight and painful like metal braces. Advantages of Damon braces with no rubbers, there is no problem of losing the rubber or deteriorating rubber and may not have to pull out from the tooth at all. And the special technology of the locking window tool and special wire that makes the movement of the teeth smooth with less oral irritation and can clean teeth easily.
Invisalign clear braces Invisalign clear braces is a non-invasive brace. They are custom aligners made from special medical-grade plastic that straighten your teeth. Straighten to replace conventional metal braces. Invisalign provides accurate teeth alignment and better predictive outcomes using Clincheck® software technology when detecting misalignment or malocclusion that needs immediate correction, such as overlapping teeth, crowded teeth, spaced teeth, underbite overbite, misaligned teeth or upper teeth that protrude excessively which affects confidence in smiling.
However, the choice of orthodontic type depends on the suitability of the problem and objective of the treatment plan. Treatment guidelines, including lifestyle of each individual Each type of braces can be done in both children and adults. People with teeth problems should have their occlusion checked by a general dentist and referred to an orthodontist as soon as the bite problem is noticed. Orthodontics most often begin in children around the age of 6 to 12 years, when the permanent teeth begin to appear together with the baby teeth. This will make it easier to fix teeth problems.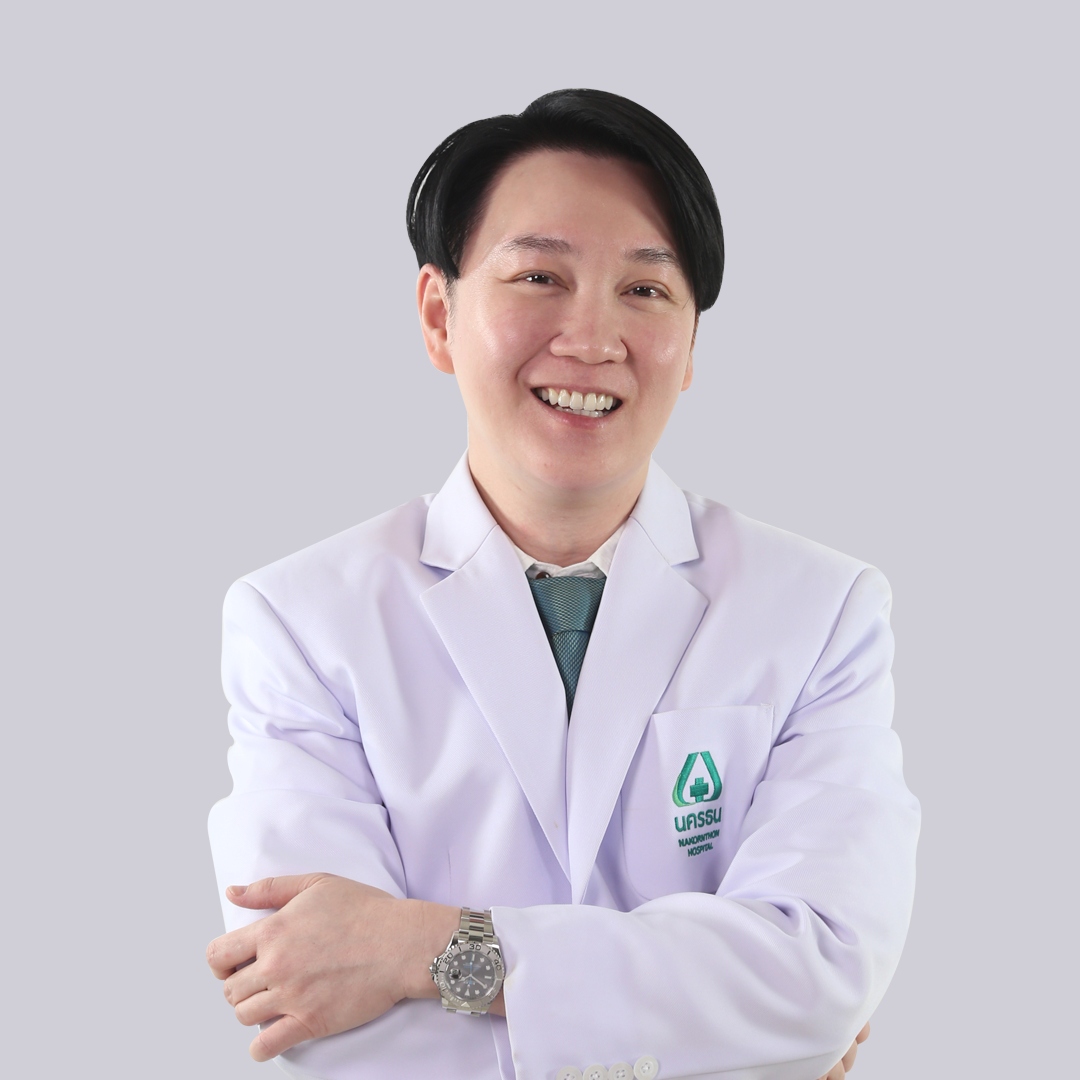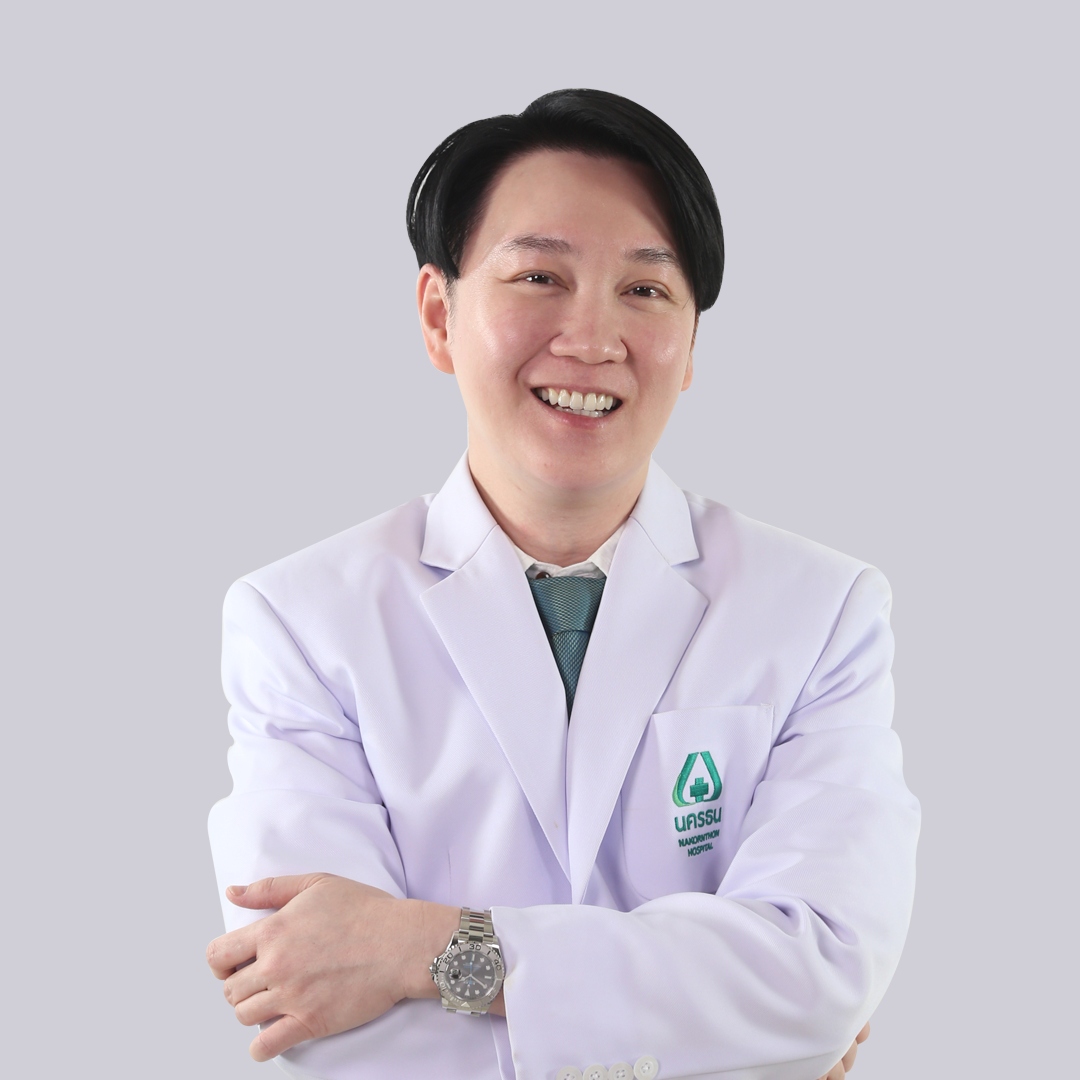 Dr.Vudhibhong Laoamata
General Dentistry/Orthodontics
Dental Center
Online Consultation
Free of Charge
---