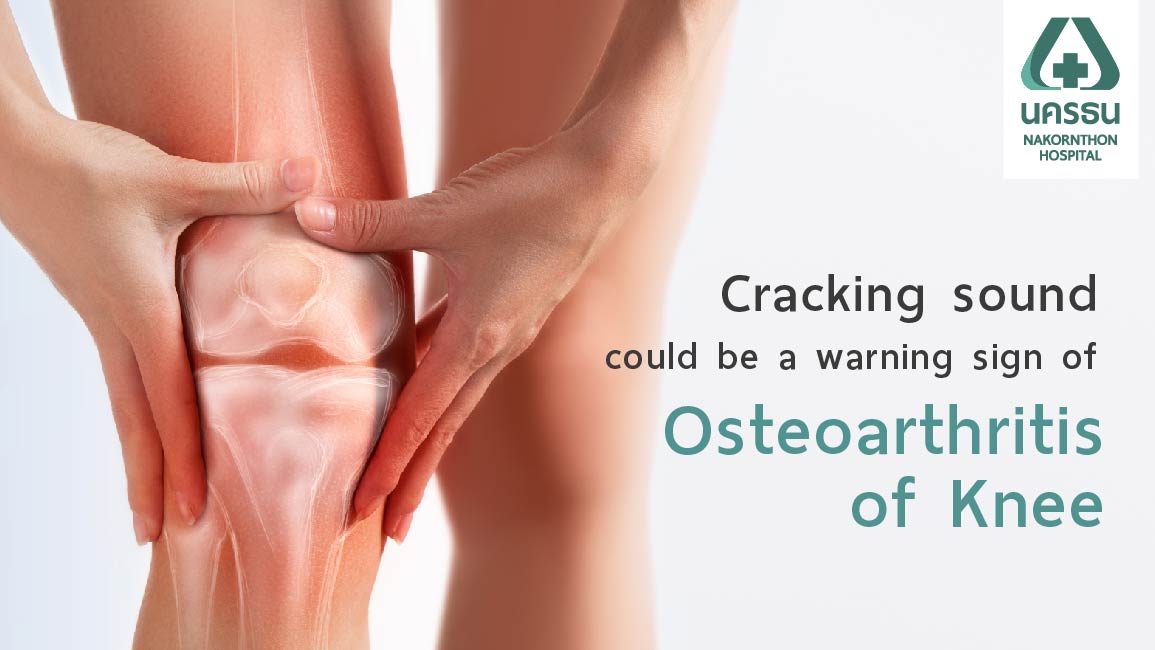 Osteoarthritis is a common condition in older people and tends to keep rising as the aging population has increased considerably. Nowadays Thailand has found more than 6 million patients, 50% of the elderly aged 65 and over are found to have osteoarthritis due to heavy body weight and heavy knee use. It may take longer than usual or in the wrong position.
People with severe osteoarthritis, will have pain or deformed knee, stiffness, or difficulty walking performing day to day. This results in suffering both physically and mentally. If everyone or people who have started with osteoarthritis have the knowledge. Will be able to take care of themselves to slow down the deterioration or alleviate the symptoms of osteoarthritis, this will affect the quality of life in the long run.
To guide and understand the conditions and progression of the disease, taking care of yourself to slow down this condition Guidelines on the occurrence of this disease As well as treatment guidelines of doctors and nurses And care after knee skin replacement surgery With the following information.
Knowledge of osteoarthritis.
Causes of the degeneration of the knee joint.
Symptoms and signs of osteoarthritis.
Treatment
Will take care of oneself in order to preserve When is osteoarthritis?
Medicines used to relieve osteoarthritis symptoms.
Treatment by knee arthroscopy surgery.
If you decide to have surgery Before the surgery, what should I do?
How to preserve the knee joint.
Consult Online
---
Article of Orthopedics Center