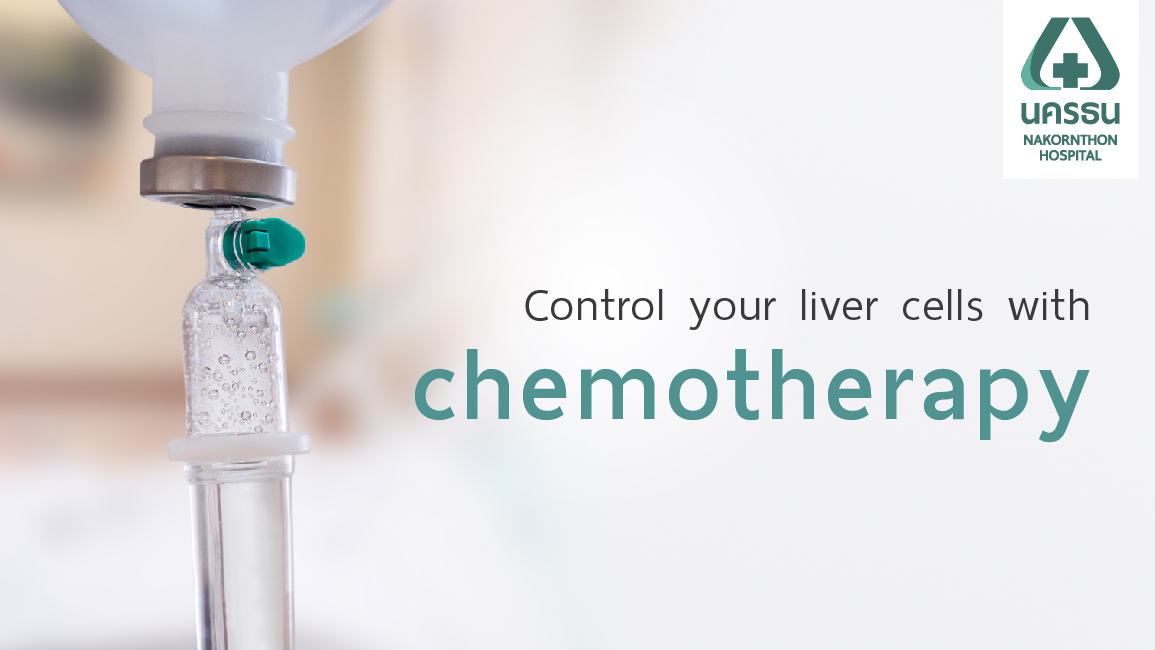 Chemoembolization may be used as part of your treatment if you have liver cancer, rather than surgery. In this technique, a mix of chemotherapy medicines and an embolic agent is injected into the tumor. Treatment stops the blood flow to the tumor with little to no impact on liver function. Transarterial chemoembolization (TACE) is a specific type of chemoembolization used to treat liver cancer. It functions by blocking the hepatic artery to treat the disease.
What is Transarterial Chemoembolization (TACE)
In order to stop a cancerous tumor's blood supply and confine the chemotherapy inside the tumor, a procedure known as transarterial chemoembolization, or TACE, is performed. The procedure is to insert chemotherapy and artificial substances known as embolic agents into a blood vessel feeding the tumor. TACE, despite its popularity in the treatment of liver cancer, can also be used in patients with metastasized cancers.
TACE uses the principle of chemoembolization to specifically treat liver cancer by targeting the hepatic artery. Chemoembolization is similar to chemotherapy; however, there are a few differences, which include the method of drug delivery and the dose.
Chemoembolization delivers the drug directly to the tumor, whereas chemotherapy is different. The drugs delivered by the method of chemotherapy will be systemic, meaning that they will travel through your bloodstream, via the IV, to every part of your body.
Chemoembolization uses a higher dose of chemotherapeutic medicines than the systemic procedure. Despite the higher dose, you are likely to feel less pain because the drugs go directly into the tumor.
Transarterial Chemoembolization (TACE) Benefits
Transarterial chemoembolization (TACE) is most beneficial for liver cancer. Nevertheless, it is usually the first treatment for other types of cancers as well. This includes patients who have metastasized cancers to other organs, and those whose disease is prominently limited to the liver.
Here are some cancers that can be treated by TACE:
hepatoma or hepatocellular carcinoma (primary liver cancer)
cholangiocarcinoma (primary cancer of the bile ducts in the liver)
Metastasis (spread) to the liver from:

colon cancer
breast cancer
carcinoid tumors and other neuroendocrine tumors
islet cell tumors of the pancreas
sarcoma
other vascular primary tumors in the body
Transarterial Chemoembolization (TACE) Limitations
Despite its outstanding benefits in treating cancers, TACE has its limitations. Transarterial chemoembolization is not recommended in cases of:
Severe liver or kidney dysfunction
Kidney diseases
Metastatic cancer affecting many organs
Blood clotting disorders
Stenting of the bile duct or blockage of the bile ducts
Prior surgery
Other diseases, such as hepatic encephalopathy and portal vein thrombosis.
Some allergies, specifically allergy to contrast dye.
It is worth noting that the procedure itself is not a cure, but rather a treatment. Hence, the benefits of this treatment depend on various factors, such as the severity of the disease and health conditions. However, most patients who have undergone TACE usually see improvement in their liver function.
Indication for Transarterial Chemoembolization (TACE)
Transarterial chemoembolization (TACE) is mostly considered to be the first treatment of cancers. Nevertheless, not every type of cancer is suitable for TACE. Here are indications for the procedure:
Tumors have not yet metastasized into the hepatic vein.
When surgery is not an option due to the liver size, insufficient post-operative functional liver or high-risk health conditions.
To pre-operatively decrease the tumor size for patients awaiting liver surgery or liver transplantation.
Palliative treatment.
Preparing for Transarterial Chemoembolization (TACE)
In order to prepare for Transarterial Chemoembolization (TACE), you have to consult with the radiologist or your physician first. It is suggested that you be admitted to the hospital one day prior to the procedure. The steps to prepare yourself will involve:
Blood tests. You will have your blood tested to check the liver and the kidney functions. The tests will also include coagulation tests, a CBC, and a platelet count.
Fasting. You have to fast for six hours before the procedure. You will be thoroughly examined with imaging scans, such as x-rays.
Cleaning. You will have to shave your groin to insert the catheter.
You will be given an IV on the day of the procedure.
Transarterial Chemoembolization (TACE) Procedure
The procedure of Transarterial Chemoembolization (TACE) will be as follow:
You will have imaging scans such as X-rays and contrast material usage to map the path of blood vessels related to the tumor.
You may be given medication to protect your kidney from chemotherapy.
Medications to help prevent nausea, pain, and antibiotics will be prescribed for you to help prevent infection.
You will lie down on the exam table.
The doctor will connect the instruments to your body, monitoring your vital signs, such as heart rate, blood pressure, and oxygen level.
A sedative will be given via an IV.
A small incision will be made on your skin to insert the catheter. The tube will be inserted into an artery, advancing to the liver. The contrast material will be injected through the catheter and several x-ray images will be taken.
The mix of anti-cancer medications and embolic agents is injected once the catheter has been placed in the arterial branches supplying the tumor.
To ensure that the entire tumor has been treated, more x-rays will be taken.
The doctor will remove the catheter after the treatment is finished and use pressure to halt any bleeding. Your doctor may occasionally use a closure device to patch up the tiny artery hole, allowing you to recover more quickly.
You may stay in the recovery room between 2-6 hours, depending on which artery was accessed and if a closure device was used.
Transarterial Chemoembolization (TACE) Side Effects
Despite being a minimally invasive surgery, Transarterial chemoembolization still has some possible side effects. TACE contains risks of
Bleeding and/or damage to the blood vessels
Infection
Allergic reaction due to contrast materials
Kidney damage
Hypothyroidism
Inflammation
Other symptoms, such as abdominal pain, fever, and low energy hours to days after the procedure are often found in patients who undergo TACE commonly. It is called postembolization syndrome. The condition usually improves with time. However, if you experience severe discomfort, it is advised that you seek medical help.
After Transarterial Chemoembolization (TACE)
Transarterial chemoembolization (TACE) usually offers a fast recovery period. Despite the possible side effects, patients who have undergone TACE often experience few discomforts. Here are some examples of what you should expect and do after the procedure:
If you have post-embolization syndrome, you can consult your doctor and get prescribed medications to relieve the effects.
Normally, you will be staying in the hospital for about 48 hours after the procedure.
Fatigue and loss of appetite are common. These symptoms may last about two weeks or longer. However, these are considered to be signs of normal recuperation.
If your pain becomes severe or changes its intensity or character, contact your physician.
Generally, you can resume normal activities within a week after the procedure.
Some tips to take care of yourself after undergoing TACE:
Eating healthy foods if you can.
Light exercises are allowed.
Avoid eating high-fat foods and drinking alcohol.
Return to follow up within 4 weeks after the procedure.
Transarterial Chemoembolization (TACE) Conclusion
Transarterial Chemoembolization (TACE) is considered to be minimally invasive surgery. The method involves injecting chemotherapy medications combined with embolic agents into the tumor. The procedure offers fewer risks to major surgery. TACE has benefits in terms of treating liver cancer that has not yet metastasized to other organs. Usually, patients who undergo TACE can return to normal activities within a week. Possible side effects of TACE are nausea, fever, and abdominal pain. However, these symptoms can resolve on their own with time. It is recommended that you seek professional advice before making a decision regarding the procedure.
Online Consultation
---
Article of Gastrointestinal and Liver Center