Gastrointestinal and Liver Center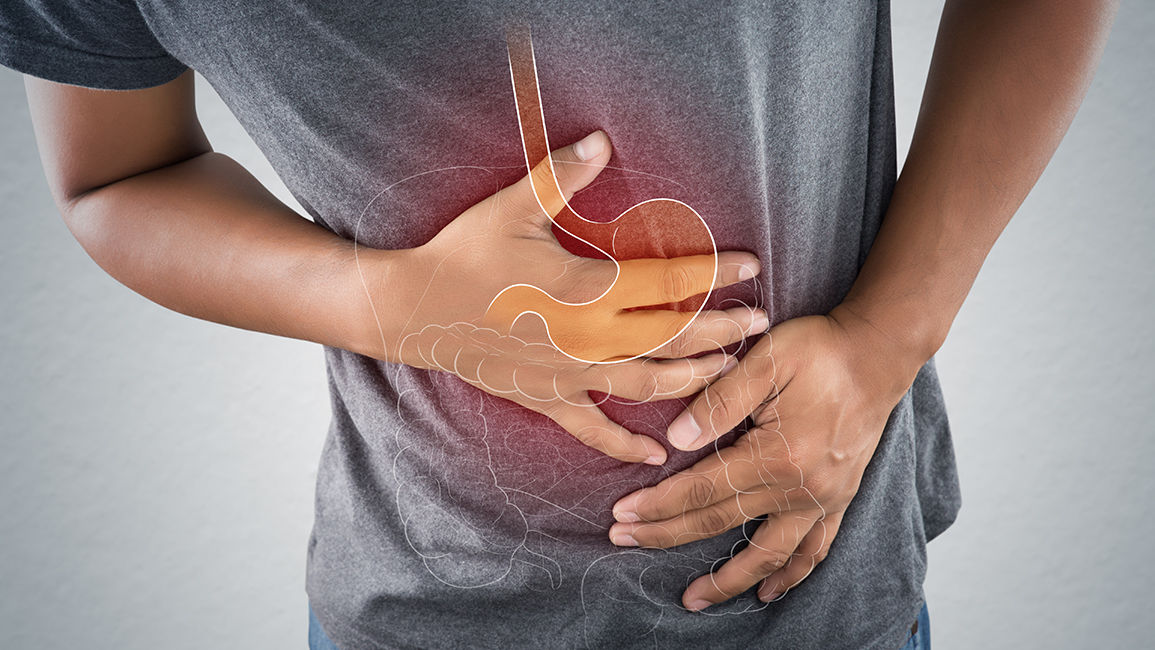 Lifestyle changing, pollution, and unhealthy food consuming leads to increased severity of illnesses. At Nakornthon Hospital, we committed to distinction in preventing, diagnosing and treating wide range of illnesses related to the gastrointestinal tract. With therapeutic technology and standardize equipment, our physician and well trained expertise are here to provide personalized care at all time. Gastrointestinal and Liver Center, Nakornthon Hospital can provide one stop service aside with many facilities such as endoscope service, bowel preparation room, recovery room. With personalized care, we try our best effort to keep our patient safety as priority. The diagnosis and treatment have performed to minimize the risk factors for complication and reduce the length of hospital stays.
Whether your condition is the result of lifestyle choices, the environment or a congenital defect, our gastrointestinal and liver specialists will perform a full diagnosis and recommend a treatment plan that offers you the best chance of recovery. With years of experience and access to the most advanced diagnostic and treatment technologies available, our doctors are able to offer the highest standard of care possible for all types of gastrointestinal and liver disorders.
Advanced Diagnostic Procedures to Provide the Best Treatment and Care
Among the diagnostic procedures we employ to accurately diagnose gastrointestinal and liver conditions in patients are the following:
Gastroscopy – A gastroscopy is used by doctors to examine the esophagus, stomach and duodenum. It involves passing a thin tube through these areas, to which a light and camera are attached. The procedure allows doctors to look for any abnormalities that may be the cause of symptoms such as bloody stool and upper abdominal pain. In the event an abnormality is found, a suitable treatment will be recommended. For example: if an operable polyp is discovered, a polypectomy may be offered.
Colonoscopy – This procedure is similar to a gastroscopy, but the areas examined during a colonoscopy are the large intestine and the rectum. Often used to screen for cancer, a colonoscopy is also useful in the diagnosis of lower abdominal pain, chronic inflammatory bowel disease and various other gastrointestinal conditions.
Endoscopic Retrograde Cholangiopancreatography (ERCP) – In simple terms, this is a combination of an endoscopy and an x-ray. When symptoms such as tenderness in the right hypochondrium or pain in the right hypochondrium present, an ERCP can be used to determine whether this is due to acalculous cholecystitis, calculous cholecystitis, gallstones and bile duct stones or some other abnormality. Patients with other types of conditions, such as icterus, may also benefit from an ECRP.
Effective Treatment for Gastrointestinal and Liver Conditions
We offer a wide range of specialized treatment options for gastrointestinal and liver conditions at Nakornthon Hospital, which can be discussed with your doctor after a diagnosis has been completed. If you should need a surgical procedure such as a cholecystectomy or a polypectomy, we can arrange for your operation to be performed in our modern theater by our specialists.
For more information about the treatments we offer or to make an appointment to see a member of our team, please feel free to call or email us, or visit us if you are nearby.
Medical service
Gastrointestinal and Liver Center, Nakornthon Hospital
Consultation for illnesses related to the gastrointestinal tract such as Colonoscopy, stomach ache, constipation, peptic ulcer, ulcerative colitis, Gastrointestinal infections, Irritable Bowel Syndrome, Cirrhosis, Fatty liver, Gastric cancer, Fecal occult blood testing
Diagnosis and treating the illnesses related to the gastrointestinal tract
Endoscopy to examine a person's digestive tract.
FibroScan with CAP
Helicobacter pylori (H. pylori), Urea Breath Test
Consultation for maintaining good health and Hepatitis A and B
Intensive body check-up for patient who are at risk of GI disease.
Medical technology
Ultrasound upper abdomen - detect the early stage of abnormalities of the internal organs including the liver, kidneys, pancreas, spleen, gall bladder and abdominal aorta.
CT Abdomen
MRI abdomen
Esophagogastroduodenoscopy: EGD
Colonoscopy
Sigmoidoscopy
Fibroscan is specialized ultrasound machine measuring fibrosis level and steatosis in the liver. Fatty change is when fat builds up in your liver cells. It is helpful for determining liver stiffness instead of instead of laparoscopic liver biopsy. The early detect can significantly reduce the length of hospital stays.
MRCP, endoscopic ultrasound (EUS), Endoscopic retrograde cholangiopancreatography (ERCP)
Endoscopic polypectomy
Percutaneous endoscopic gastrostomy tube placement (PEG)
Endoscopic Variceal Ligation (EVL) Endoscopic sclerosing therapy : EST
Endoscopic treatment for gastrointestinal bleeding)
Helicobacter pylori (H. pylori), Urea breath test (13C-UBT)
Video Capsule Endoscopy (VCE)
CTC: CT colonoscopy or Virtual colonoscopy)
Fecal Imminochemical Test (FIT)
FibroScan with CAP
Fine needle aspiration, Liver Biopsy (FNA)
Trans Arterial Chemo Embolization (TACE)
Online Consultation
---
Business hours
Open daily Monday-Sunday from 08.00-20.00 hrs
Location
Gastrointestinal & Liver Center Nakornthon Hospital, Fl.10
Contact
Tel 02-450-9999 ext. 1390-1392
Medical team of Gastrointestinal and Liver Center