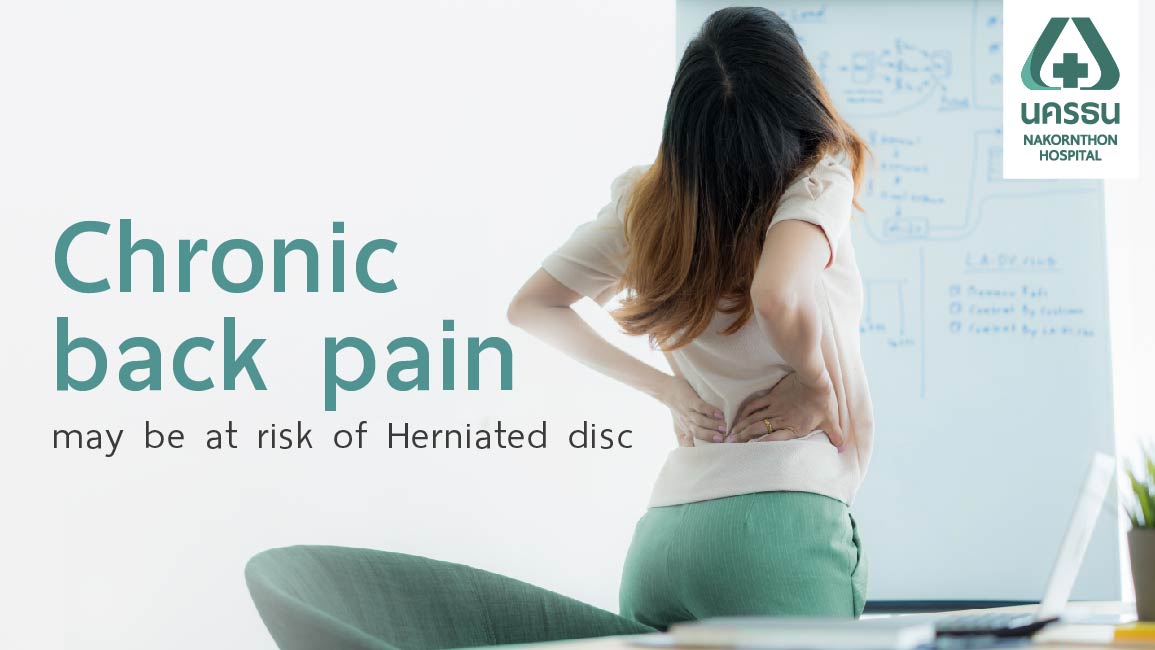 Back pain, neck pain are a common problem in everyday life. It can frequently happen to all genders, ages, and occupations, especially those who are sitting in front of the computer for a long time or who regularly lift heavy objects, even though the symptoms can be cured on their own after taking medication. But do you know that these pains can relapse? While still doing the same activities. Which, if ignored, does not take into account can lead to serious ailments related to the spine. So how do you know what kind of pain? Office Syndrome? Herniated disc? Let's fin
Office SyndromeOffice
Syndrome is a muscle pain syndrome and inflammation of the tissues and ligaments These symptoms are most common in people who work in the office for a long time in the same position. Where the body uses the same muscles over and over Causing the muscles to become too tight, causing pain which is found in more than 50% of the symptoms may come in with similar symptoms, such as back pain, neck pain, but more often than others, there may be one of the symptoms that vary greatly, including headache, fatigue, eye strain, pain. Scapula fatigue, numbness of the hand from pinched nerve endings, and stiffness.
Herniated disc
Most back pain and neck pain caused by office syndrome will resolve within a few days after taking the medication. Stop doing activities that cause back pain, neck pain, as well as adjust the working environment. Doing physical therapy to stretch the muscles, exercise and adjust to a correct posture and be aware of what kind of pain warning that you are at risk of having a herniated disc.
Persistent back pain for more than 3 months or recurring for more than 2 weeks
Pain in the neck, back, chest, waist, lower back, or the shoulder area connected to the neck by pain in a small way Like an electric shock or pain.
Back pain radiating from your hips, legs, to the calf or feet.
Having problems walking, such as poor balance, difficulty walking, and stiff legs.
Back pain is accompanied by symptoms of severe neurological disorders, such as numbness, weakness, abnormal urination and stool control, etc.
When coughing, sneezing, or pushing, it becomes even more painful.
If you evaluate yourself and find these symptoms, you should see a doctor. This is because back pain can have many reasons. The experience of the treating physician is important in providing an accurate diagnosis. So that patients will know how to prevent or treat promptly.
Consult Online
---
Article of Nakornthon Absolute Spine Care