Neurology Center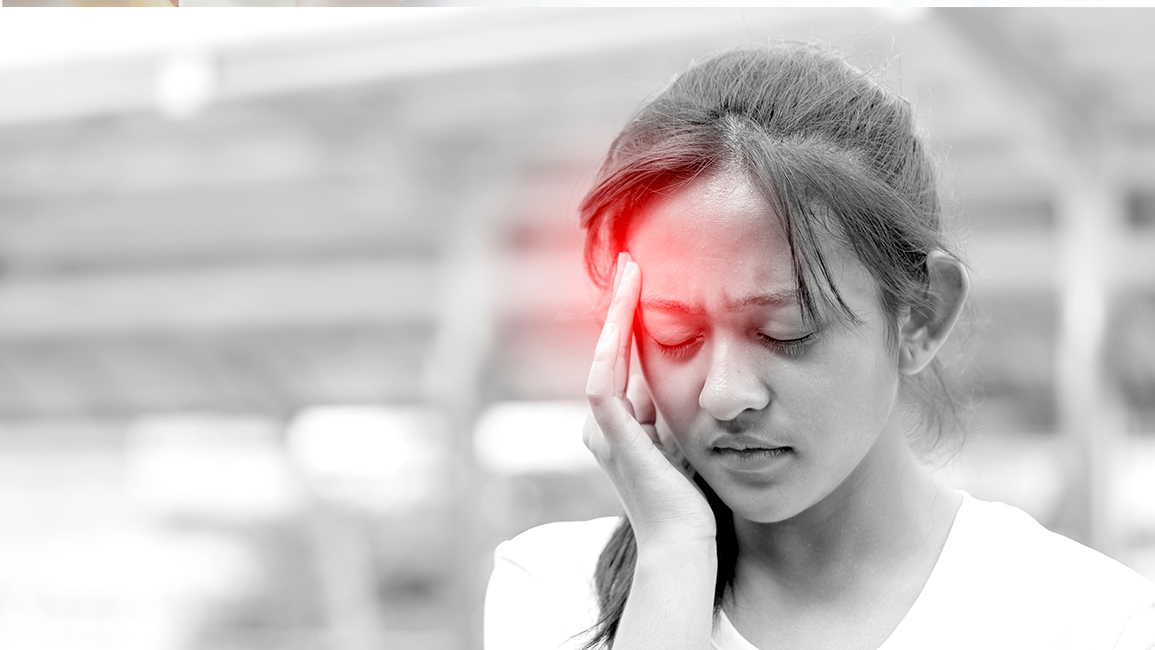 The nervous system and brain are the most complex of the body's command system. It controls the body's various mechanisms, including movement, sensation, thinking, memory, and expressions of the body. If brain and nervous system disorders occur, it is necessary to receive prompt,accurate and effective care. We all know that without treatment or delayed There may be a paralysis problem. Paralysis
Medical service
Our experienced and highly skilled neurology specialists treat many different neurological disorders in our modern, well-equipped hospital, caring for patients from Thailand and from many other countries across the globe. Whatever type of neurological disorder you may be suffering from, you will receive the highest level of care from our team of fully qualified experts and will benefit from the latest available treatments.
Neurosurgery
Our team also performs specialist neurosurgery procedures to provide relief for conditions such as peripheral neuropathy in the event they do not respond to TMS therapy. Other conditions that we can treat with neurosurgical procedures when indicated include epilepsy, brain tumor and diplopia (double vision). Certain types of numbness are also often treatable with neurosurgery. All procedures are, of course, carried out by a fully qualified and highly experienced neurosurgeon, with the support of a first-class operating theater team. Once the surgery has been successfully completed, our rehabilitation experts help patients to recover, providing personalized care plans that may include pharmacological therapy, psychotherapy, physical therapy, and nutritional advice.
Ischemic Stroke
High standard for prevention and intensive care for stroke, also known as paralysis, for effective treatment. Nakornthon Hospital has a Stroke Fast track system to support stroke patients who start having symptoms within 4.5 hours by many specialists such as Neurologist, Nursing team, Rehabilitation team, Nutritionist, Psychotherapist, Pharmacist who always facilitate the patients with personalized care. Our physician and well-trained medical staff will provide proper postoperative care.
Dementia
Providing medical services for patients with memory-related diseases such as age-related forgetfulness, or Alzheimer's disease by specialized doctors. Assessment of various brain states using the international standard assessment form and make a treatment plan with appropriate advice.
Other services in the treatment of diseases of the brain and nervous system by specialized doctors:
Headache – Diagnosis,

finding the roots of headache combining examination technology. With different types of treatment, the headaches can be treated effectively with proper medication.

Epilepsy

– Our comprehensive team can approach, provide diagnosis and optimal treatment for epileptic seizure

Parkinson's Disease

– Special care for movement disorder or any symptoms of Parkinson's disease.

Hemifacial Spasm

– Providing treatment services for people suffering from nerve spasms such as eye and facial twitching.
Neurosurgery and Neuro-spine surgery
Brain Tumors
Head Injury
Hemorrhagic stroke
Hydrocephalus
Minimal Invasive Neurosurgery
Peripheral Nerve Surgery
Medical technology
Advanced Diagnostics
MRI & MRA Brain MRI

machine creates a magnetic field and spread radio waves that work to map the scanned part of the body. It helps the radiologist to see the body part such as brain, brain's vein and brain's tumor being scanned more thoroughly.

Carotid Duplex ultrasonography

– We provide wide range of diagnosis such as CCA (Intima Media Thickness), Calcified plaque, blood circulation system. This ultrasonography is a painless test that combines 2 ultrasound types to look for blockages in your carotid arteries causing symptoms leads to paralysis.

MoCA Cognitive Assessment

CT Scan

Electroencephalography (EEG)

Nerve conduction studies (NCS)

Electromyography (EMG)
Advanced Treatments
Surgical innovations with special equipment

Microscopic surgery

is a surgical camera with high magnification with a beam that can be sent down into a deeper point, thereby providing higher surgical detail. This allows the surgeon to clearly see the details, nerves and pathology that need to be corrected. It is very safe and effectively reduce the rate of injury to the surrounding small vital organs.

Endoscopic surgery

- A camera that looks like a stick inserted into the brain area that needs surgery is high resolution, making it possible to see in the depth clearly. This equipment is suitable for some surgery, such as surgery to drain the brain and surgery for tumors in the pituitary gland.

Intravascular / Embolization coiling of aneurysms (AVMs)

is used for people with ruptured brain aneurysms. The principle of treatment is to cut off the blood flow from entering the cerebral aneurysm cushion by the following principles:
Surgery to clamp a brain aneurysm (Microsurgical Clipping)
Inserting the wire into the blood vessel and releasing the coil into the cerebral aneurysm.
Intravascular Thrombectomy of Cerebral vessels

is a treatment for ischemic and thromboembolic strokes by inserting a catheter through the aorta with a coil in the groin until the blockage occurs. Then remove the clogged blood clot from the cerebral artery to open the vascular hole without major surgery.
Bypass of cerebral vessels

is used for people with cerebral ischemia who need surgery to remove a blood clot from the brain with cerebrovascular bypass surgery. In some cases, this surgery is necessary to improve blood flow to the brain.
New innovations in brain and nervous system rejuvenation
Transcranial Magnetic Stimulation, TMS

uses magnetic fields to stimulate nerve cells in the brain to improve symptoms of paralysis, Peripheral Neuropathy, Migraine. It can stimulate over the left and right sides of the brain to stimulate blood flow in the brain. Stimulate nerves connecting your brain and spinal cord to the muscles giving you movement and feeling.

Transcranial Direct Current Stimulation (TDCS)

is a non-invasive, painless brain stimulation treatment that uses direct electrical currents to stimulate specific parts of the brain for 20-30 minutes to provide the proper treatment for your brain.
Online Consultation
Free of Charge
---
Business hours
Open daily Monday-Sunday from 08.00 – 20.00 hrs.
Location
Neurology Center Nakornthon Hospital Fl.1
Contact
Tel. 0-2450-9999 ext. 1050-1051
Medical team of Neurology Center