Neurology Center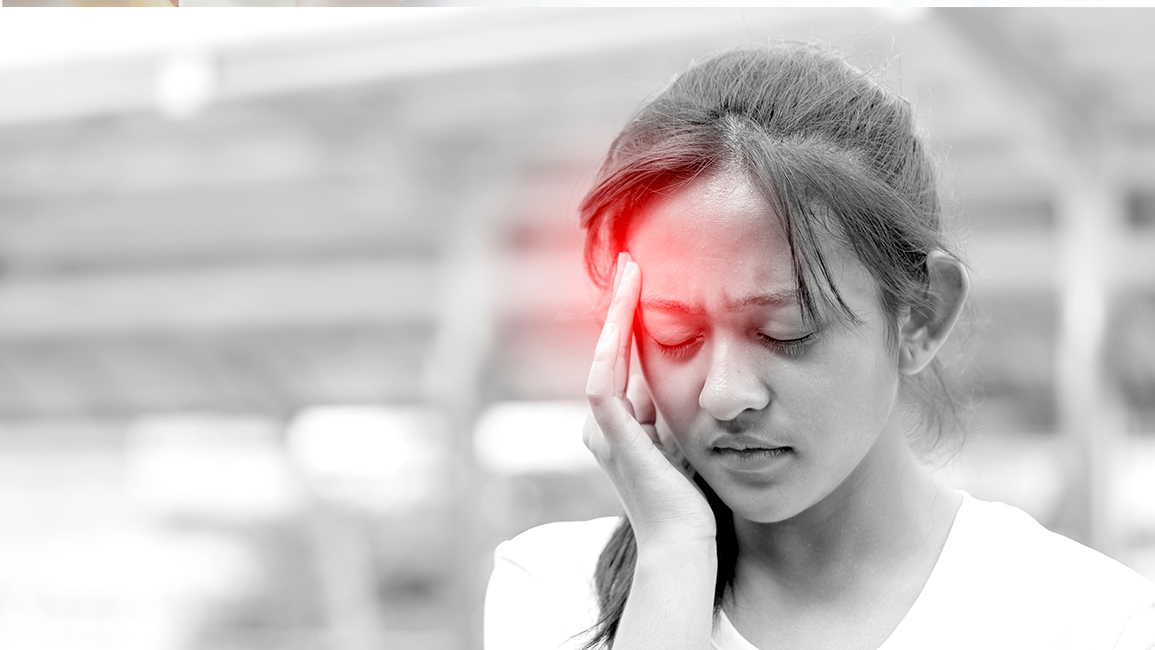 At this center our highly skilled team of dedicated neurologists work hard for our treatment and care. Our goal is to ensure that all of our patients receive quality care and expert treatment. We'll work with you to ensure you live a full, healthy life. Our doctor can personalize the recovery program for our patient's unique and complex condition.
Our experienced and highly-skilled neurology specialists treat many different neurological disorders in our modern, well-equipped hospital, caring for patients from Thailand and from many other countries across the globe. Whatever type of neurological disorder you may be suffering from, you will receive the highest level of care from our team of fully qualified experts and will benefit from the latest available treatments.
Neurology Treatments for Paralysis and Numbness
In addition to the standard treatments offered for partial paralysis as a result of a stroke, we also offer TMS treatment programs (transcranial magnetic stimulation) and TDCS treatment programs. While they are not effective for every patient, they can help those who have not enjoyed success with more conventional treatment options for paralysis. TMS has also been found to improve motor symptoms in sufferers of Parkinson's disease and our team will offer this treatment where appropriate.
Neurosurgery Procedures
Our team also performs specialist neurosurgery procedures to provide relief for conditions such as peripheral neuropathy in the event they do not respond to TMS therapy. Other conditions that we can treat with neurosurgical procedures when indicated include epilepsy, brain tumor and diplopia (double vision). Certain types of numbness are also often treatable with neurosurgery. All procedures are, of course, carried out by a fully qualified and highly experienced neurosurgeon, with the support of a first-class operating theater team. Once the surgery has been successfully completed, our rehabilitation experts help patients to recover, providing personalized care plans that may include pharmacological therapy, psychotherapy, physical therapy and nutritional advice.
Advanced Diagnostics
Before a neurological condition can be successfully treated, it is necessary to diagnose the root cause. Using advanced MRI and MRA scanning equipment, our team is able to accurately diagnose many different conditions and recommend a suitable course of treatment in each case. Whether you are often plagued with a migraine, have suffered a seizure, are experiencing weakness on one side of the body or you are exhibiting any other symptoms of a neurological disorder, you can trust our specialists to complete an accurate diagnosis, on which your future treatment plan will be based.
If you would like to discuss treatment options for a specific condition - such as a chronic headache or dementia symptoms – or you would like to make an appointment to see a specialist at the earliest possible opportunity, please don't hesitate to call, email or visit our hospital at any time.
Medical service
Neurological Disorders by experienced neurologist.
Neurosurgery and Neuro-spine surgery
Neurodiagnostic such as Electroencephalography (EEG), Nerve conduction studies (NCS), Electromyography (EMG), Sleep Test Polysomnography(PSG), U/S Carotid Duplex
Treatment for Chronic headache, chronic back pain and inflammation, cancer pain
High standard for prevention and intensive care for stroke by many specialists such as Neurologist, Nursing team, Rehabilitation team, Nutritionist, Psychotherapist, Pharmacist who always facilitate the patients with personalized care. Our physician and well-trained medical staff will provide proper postoperative care.
Parkinson's Disease – special care for movement disorder or any symptoms of Parkinson's disease
Epilepsy – Our comprehensive team can approach, provide diagnosis and optimal treatment for epilepsy.
Headache – Diagnosis, finding the roots of headache combining examination technology. With different types of treatment, the headaches can be treated effectively with proper medication.
Medical technology
Transcranial Magnetic Stimulation, TMS uses magnetic fields to stimulate nerve cells in the brain to improve symptoms of paralysis, Peripheral Neuropathy, Migraine. It can stimulate over the left and right sides of the brain to stimulate blood flow in the brain. Stimulate nerves connecting your brain and spinal cord to the muscles giving you movement and feeling.
Transcranial Direct Current Stimulation is a non-invasive, painless brain stimulation treatment that uses direct electrical currents to stimulate specific parts of the brain for 20-30 minutes to provide the proper treatment for your brain.
MRI & MRA Brain MRI machine creates a magnetic field and spread radio waves that work to map the scanned part of the body. It helps the radiologist to see the body part such as brain, brain's vein and brain's tumor being scanned more thoroughly.
Carotid Duplex ultrasonography – We provide wide range of diagnosis such as CCA (Intima Media Thickness), Calcified plaque, blood circulation system. This ultrasonography is a painless test that combines 2 ultrasound types to look for blockages in your carotid arteries causing symptoms leads to paralysis.
Business hours
Open daily Monday-Sunday from 08.00 – 20.00 hrs.
Location
Neurology Center Nakornthon Hospital Fl.1
Contact
Tel. 0-2450-9999 ext. 1050-1051
Medical team of Neurology Center