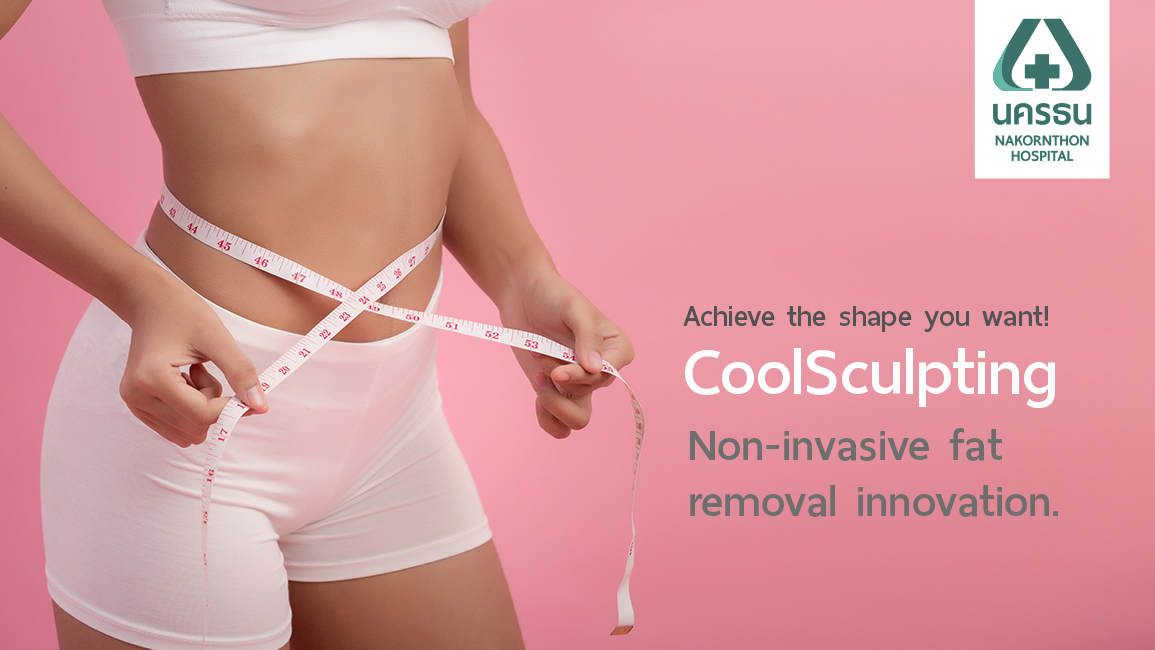 Getting a lot of exercise or you have lost weight but the particular part you want to reduce is not getting smaller? Some people may naturally chubby and their weigh is in normal range. But they feel unattractive wearing some clothes and still not confident to wear a sleeve less shirts or short pants or wear a bathing suite when going to the beach.
Nowadays, we have "specific" excess fat reduction technology that accumulates under the skin (subcutaneous fat) using a cooling method called "Cryopilysis". This medical method, relies on cooling at a temperature of about -10C, a specific temperature to the breakdown of fat cells. Without damaging the neighboring tissues. This makes it easy to break down fat in the area where treatment is necessary. No need for complicated preparation and no recovery time needed.
CoolSculpting Fat Burner
Cryolipolysis was first released at Harvard University and developed it in a machine called CoolSculpting, this machine has a very good safety system. Thorough research has been conducted and studied to clearly support the effectiveness of the treatment, they found out that up to 25% of thickness in the fat layer was lost.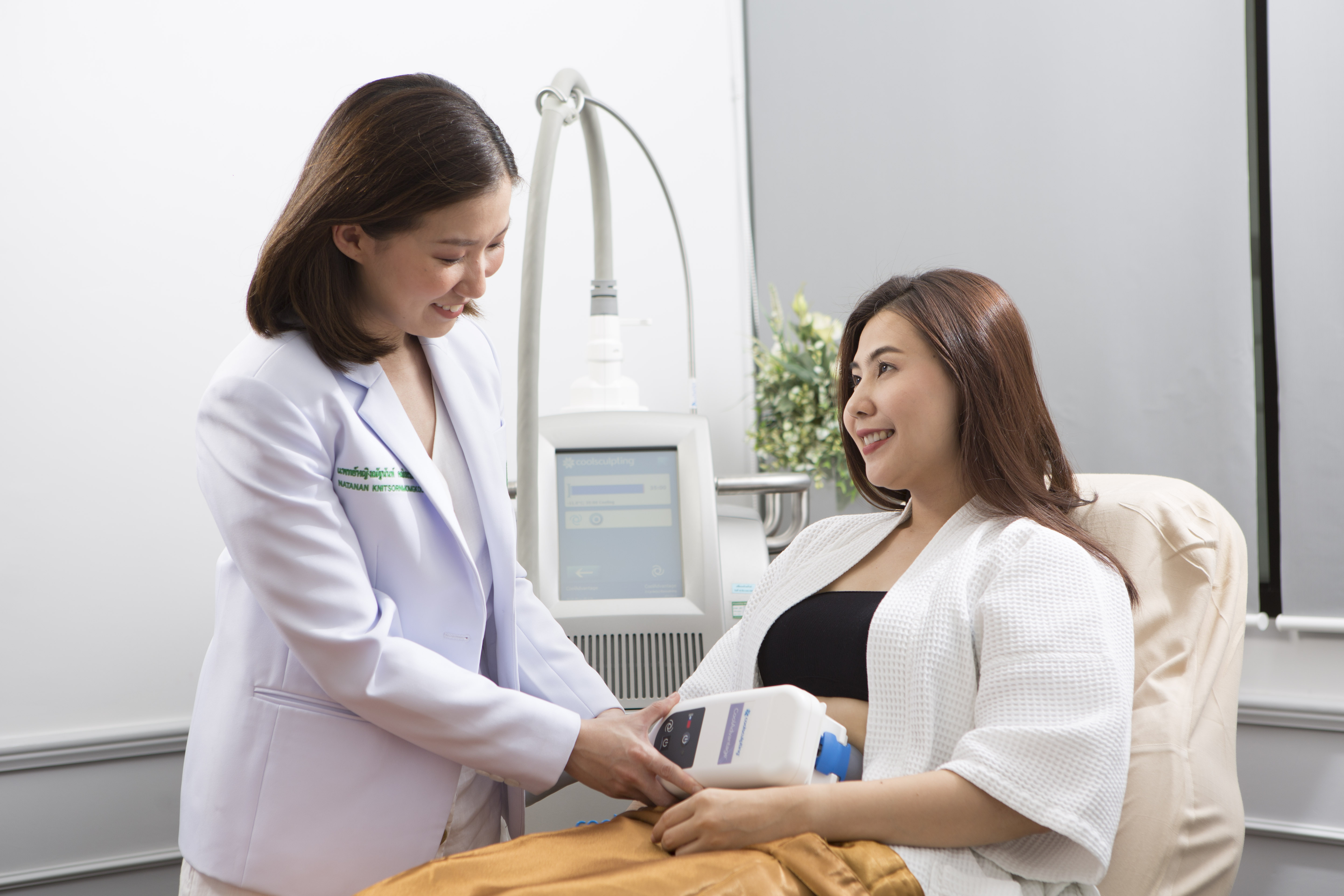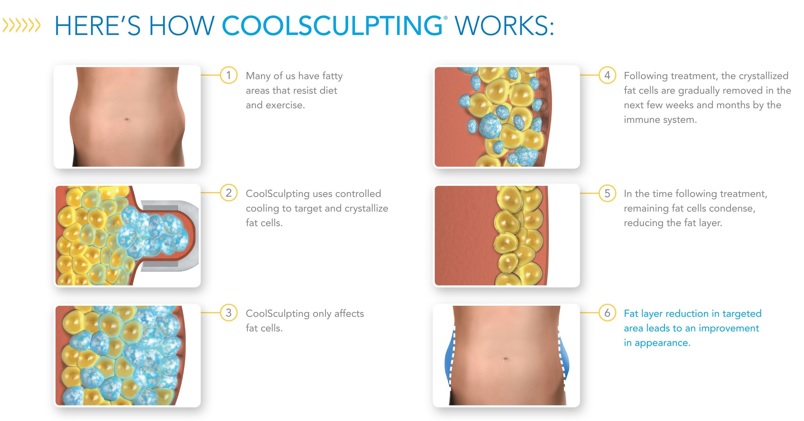 CoolSculpting machine can provide treatment for specific parts of the body such as arms, abdomen, waist, hips, outer thighs and inner thighs with applicators to fit the area.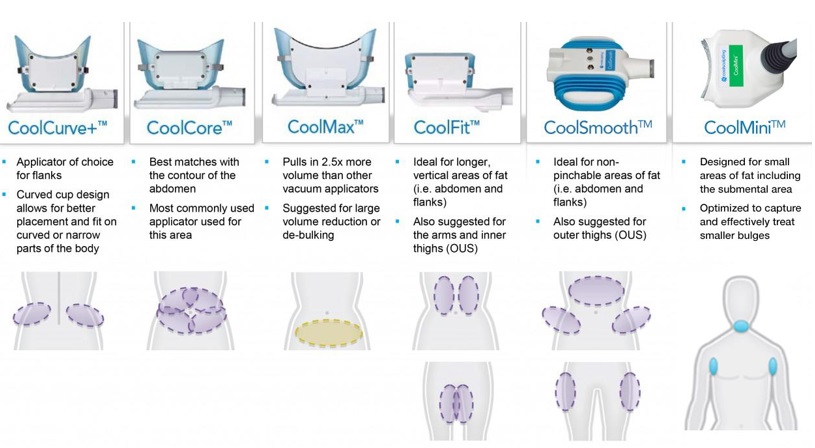 Preparing for treatment
Before getting treatment with CoolSculpting a body assessment is recommended by a medical professional with experience in the use of the device to get best results for the patients problems, it takes only 35 minutes for 1 area, with a minimum recommendation to start treatment on 2 areas to see a clear result.

The only thing that this machine cannot treat is if someone wants to lose weight and is obese, because this machine cannot reduce visceral fat or substitute for exercise.
In summary, for any women and men who has excess fat in any area that makes you unsatisfied and you want to have a beautiful body. Wear tights, swimwear with peace of mind and look for safe fat reduction methods. Confidence in the effectiveness of the treatment of doctors and staff, come visit us at Nakornthon Hospital Skin and Beauty Center
Online Consultation
Free of Charge
---
Article of Aesthetics and Skin Center